PTS Offers All Kinds of Translation in Dubai Including English to Arabic Translation In Dubai & Arabic to English Translation in Dubai
Arabic is the native language of the UAE and English is the most commonly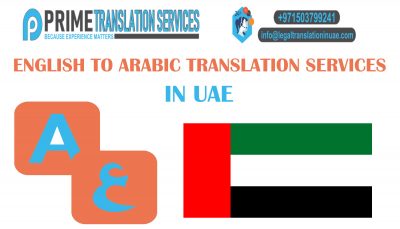 spoken and understood language in the world. Due to this reason, Arabic to English Translation in Dubai and English to Arabic Translation in Dubai are of immense importance. There are various delegates and businessmen visiting Dubai from all parts of the world that are invited by the companies operating in Dubai and other countries need to learn from their experience and knowledge in the relevant fields. Therefore, Prime Translation Company provides the best and certified translation services and translator in Dubai, so that while they deliver talks and share their experiences, the point gets across to the audiences so that they can make full use of attending those seminars and conferences. Therefore, if you require services regarding English to Arabic translation in Dubai, feel free to contact the Prime Translation Company at any time.
Translation Offices in Dubai
The world has witnessed Dubai transforming from an obscure desert to an ultra-modern western society. The main reason for this transformation apart from the discovery of various oil wells is that Dubai falls exactly on the location which connects the central and eastern Asian countries to the western world. After the colonization of Central Asia and most of Europe, English became the medium of communication for a large part of the world. When a large number of people from various countries moved to Dubai to upgrade their lifestyle, the need for various translation services in Dubai was felt. Various companies tried to fill this void but Prime Translation Company is one of the best companies that provide services of a Certified Translation in Dubai.
English to Arabic Translation in Dubai
Apart from this, there are many governmental delegates who also visit Dubai. Although English is widely spoken and understood all over the world, still there are many high officials in government who cannot speak or understand English. For this purpose, Prime Translation Company also offers its services of Arabic to English translation in Dubai. Therefore, if you have delegates that are visiting from any country of the world and require the services of an Arabic translator Dubai, contact us today and we will provide you with the best services in the whole of UAE.
Legal Translation Services in Dubai,UAE
Prime Translation Company makes sure that all our translators are fully qualified and certified and can fluently speak the language for which their services are required. The reason is that for Legal Translation Dubai, little details are very important. A very small mistake in official or governmental documents can lead to disasters and a serious miscommunication. At Legal Translation in UAE, we provide you with the best and the most authentic services for legal translation Dubai. We know that how a small error can lead to serious issues. We are well aware of the various dialects and have a deep understanding of the languages so that our customers are provided with the best services for legal translation in Dubai.
Apart from just English to Arabic Translation in Dubai and Arabic to English Translation Dubai, Prime Translation Company also offers translation services for a large number of languages. We provide translation services for a large number of languages that are spoken in Asian countries like Russian, Farsi, Chinese, Korean, and many others. Our translation company in Dubai also offers a translation of various European languages also including French, German, Albanian, Czech, Dutch, Finnish, and Greek. Therefore if you require any language translator in Dubai, rush now to Legal Translation in UAE.
Prime Translation Company also offers a large number of services apart from just document or translation in Dubai. We are one of the leading names in the companies that provide interpretation equipment and Interpretation Services in Dubai. We provide both consecutive and simultaneous interpretation services. Whenever any delegate is visiting for delivering talks or speeches, our interpretation services and equipment comes in handy. We not only provide interpretation equipment for small conferences, but also for very large conferences in which the number of attendants is more than a hundred. We will provide interpretation monitor, individual earpiece for all of the attendants so that there are no lags or understanding issues faced by any of the attendants. Apart from these, we also provide audio and visual equipment which can be used for presentations, etc. These equipment include projectors, projector screens, laser pointers, and other accessories.
Prime Translation Company is one of the platforms in the whole of UAE that provides all the above-mentioned services under one roof. Our translators and interpreters are highly qualified and certified and the quality of our services is evident from our large customer database and the positive reviews of hundreds of satisfied customers. If you have any needs regarding translation in Dubai, you can also visit our site to get an online quotation regarding the services. Our agents are available 24/7 to answer all your queries.
English To Arabic Translation in Dubai, JLT, Media City, T.com, Al Barsha
If you are looking for an
Arabic translator in Dubai
or
English to Arabic translation in Dubai
, utmost scrutiny is required. This is because legal documents are quite sensitive. When it comes to
Government accreditation
, the very minute flaw can peril the whole process. Never leave it to a computer program or somebody with no experience in translating legal documents. This is because specific legal terms and words are not understood by such programs or regular translators. The whole sense of your document can be changed with the use of inappropriate words.
you need skilled and experienced English Arabic legal translators, who can translate your documents with deep scrutiny. At PTS, we have certified/ legal English to Arabic translation in Dubai who translates legal and court documents in a professional way. We offer quality work for reasonable charges. We have a 10-year experienced squad of Arabic To English Translation in Dubai who translate and paraphrase all sorts of court documents including applications, agreements, affidavits, forms, memorandums, powers of attorney, court judgments, and etc.
We follow a customer-friendly procedure. You do not have to pay first. Just send us the documents either to translate English to Arabic Translation in Dubai or from Arabic to English Translation in Dubai or some other language. Our experts will get them translated within the contracted time and send your documents back to you. You receive the documents, analyze the quality of translation, and finally pay. It is unquestionably an investment rather than an expense.
Prime Translation is one of the Certified Translation Companies in Dubai, Legal Translation in Dubai, Translation in Dubai, Dubai translation services,
Do not waste your time searching for other company's because we care about you. info@legaltranslationinue.com and get an instant quote within a minute.